Don't Settle for Less
Add 95% More Punching Power
Secrets of the "One Inch Punch"
From Teacher to Student
A great honor for any martial artist is to one day become as good as their teacher. For Grandmaster Martin that honor was of huge significance when his former sensei John L. Farris came to him and humbly asked to become a student of Martin.
Sensei Farris was first a student of Sensei Alexander and later studied with several other teachers. He was awarded his Sho Dan from "Ronnie" Norman Barkoot in 1966.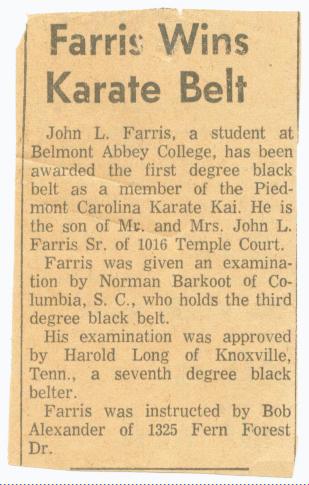 He later studied Kung Fu from Sifu Alfredo Sui and later joined the United States Karate Association with Robert Trias.
After returning from the Armed Forces, Farris sought out Sifu Martin and asked to become his student at the Silver Dragon Kungfu Academy. John Farris remained an honored student until until 1989.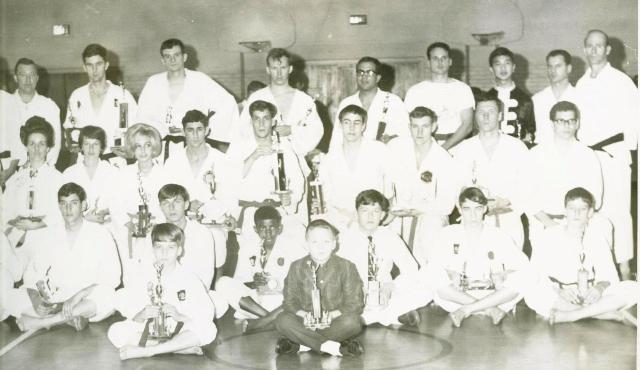 Alexander: back row - right; Sui in the kung fu uniform; Farris: middle back row
Click on the photo to enlarge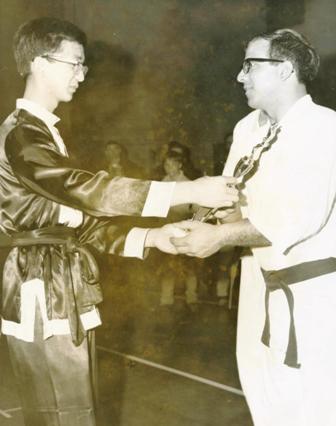 Sifu Alfredo Sui and Sensei Farris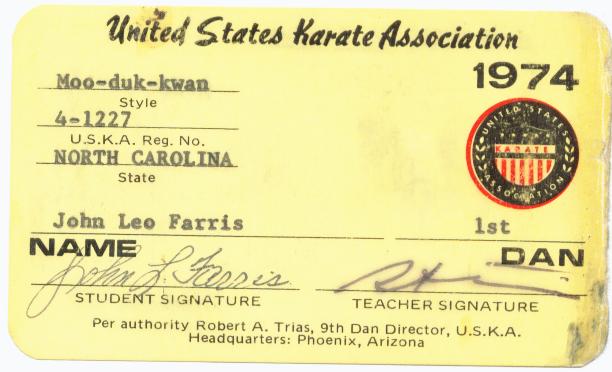 United States Karate Association with Robert Trias.